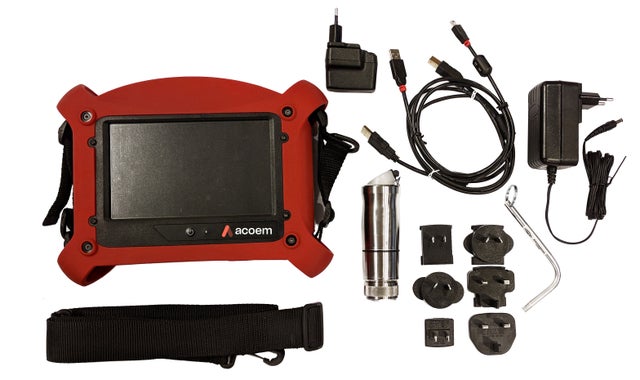 Smart Machine Checker (SMC)
Instant Machinery diagnostic & balancing
Like no other, the SMC ( Smart Machine Checker ) is a portable, machinery diagnostic tool that allows mechanics and maintenance technicians to check the health of any rotating machine, as needed, in a matter of minutes.
It requires no special training or certification and generates straightforward, simple machine diagnostic reports with both confidence and severity levels.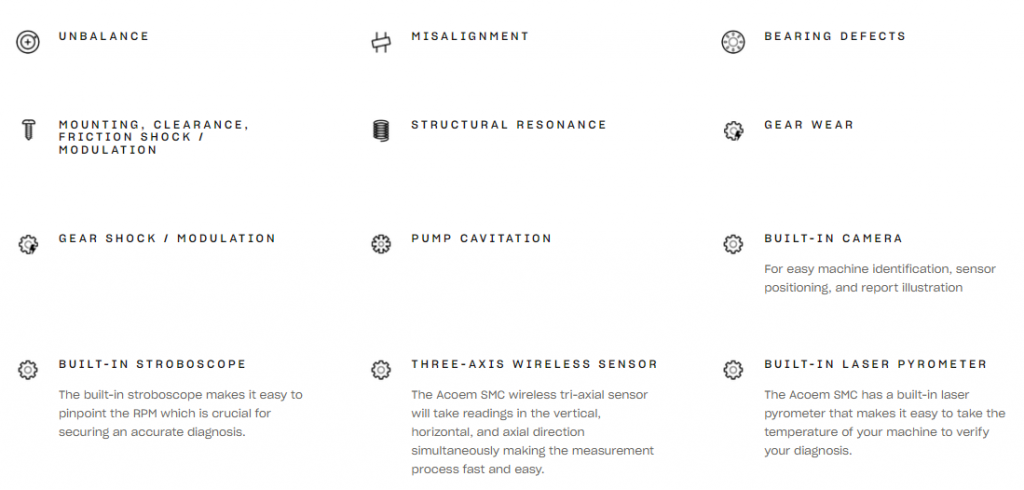 Accurate machinery diagnostics in 3 simple steps
Select the machine you want to diagnose from the device.
Take readings at each of the automatically designated points.
View the machine diagnostic report to learn what is wrong and what you need to fix.
The SMC is also available as EX system, Acoem SMC EX EX – ATEX Zone II 3 G Ex ic IIC T4Gc (ZONE II Industry where explosive atmosphere, consisting of a mixture of air and combustible material in the form of gases, smoke or fog, is likely to be formed sometimes during normal operation. Mines excluded.) It has the same performance and capabilities as the SMC.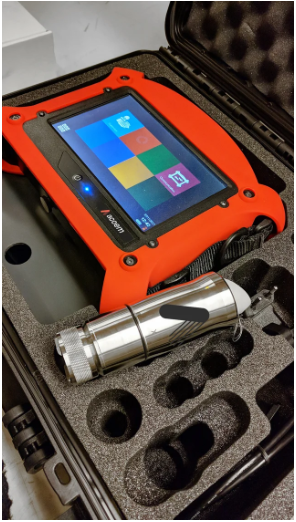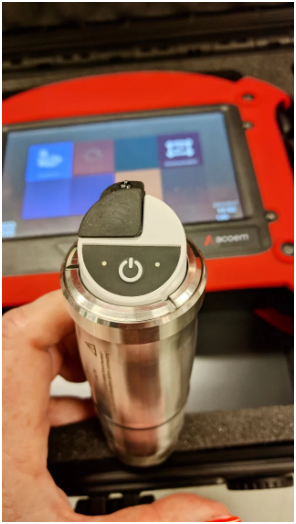 Benefits
The Smart Machine Checker is designed to be used by machinery mechanics to give a clear and accurate automatic diagnosis of rotating equipment. Requires no vibration expertise or internet connection.
Intuitive interface
Right/Left hand operation
7-inch touch screen
Color coded results
Wireless Triaxial Sensor
Accurex™ machinery diagnostics
Built-in strobe light, pyrometer and camera
MS Word reporting
Accurex™ – Automatic machine diagnosis
Acoem SMC unique automatic machine diagnostic Accurex ™ is built into the Acoem SMC. The innovative machine diagnostics feature provides unbeatable fast, relevant and reliable results for a wide range of machine problems such as unbalance, alignment errors, cavitation, structural resonances, bearing problems, and more. Acoem SMC machine diagnostic function differs from all other systems.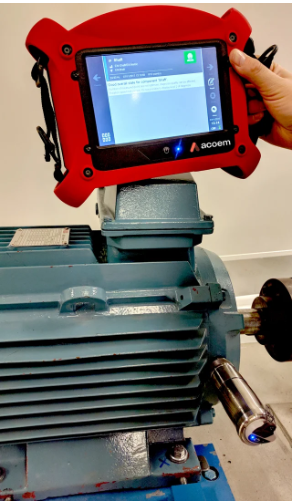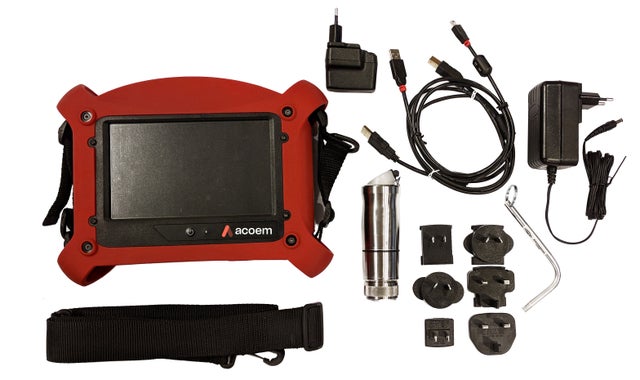 What's Included
Display unit with full VGA 7″ color display unit with IP-65 rating
Display unit with full VGA 7″ color display unit with IP-65 rating
Built-in Strobe light
Built-in Camera
Built-in Pyrometer with laser targeting
Wireless Triaxial sensor
Carrying Case
Power supply to SMC
USB Charger for Sensor
Carrying case – IP-65, high impact ABS
Mounting Pads
Manual
Acoem SMC Balancing KIT
The Acoem SMC Balancing is a powerful balancing tool; smart and easy to use. Acoem SMC Balancer guides the user throughout the process and automates all calculations. The user is led through the user-friendly visual interface to define the machine, configure the speed counter, and select test weights. Following the measurement procedure, the balancing instrument presents the correct correction weights.
Acoem SMC Balancing is available in balances for 1 plane, 2 plane balancing.