Falcon – Innovative Vibration Analyzer & Balancer
With 30 years of experience in monitoring rotating equipment, Oneprod is now presenting an innovation in the form of the FALCON vibration analyzer. FALCON is an innovative tool for vibration measurement and analysis that puts condition-based maintenance within reach of all users.
Equipped with additional features such as camera, laser pyrometer, stroboscope, wireless sensor, and others, it can make it easier for users to retrieve vibration data.
The FALCON package includes innovative features like never before on a single device:
– Three-axis wireless sensor, takes simultaneous vibration measu        rements in all directions
– Stroboscope for rotational speed measurement
– built in laser pyrometer for bearing temperature measurement
– built-in camera for easy machine tool identification, sensor positioning, and report illustrations
– Accurex™ automatic diagnostics to automatically analyze machine problems
– 4 measuring channels
Built in camera
To facilitate identification of the machine, the position of the sensor when the data is taken and the location of the machine in the field.
To illustrate reports with inspection drawings (oil leaks, cracks, missing bolts)
easy measurement of the rotation speed
no need for external accessory or reflective tape
adjust the rotation speed from the spectra with the strobe
add maintenance inspections (dirt on fans…)
certified for use in Ex Zone II area
Three-axis wireless sensor, taking simultaneous vibration measurements in all directions
Built-in strobe light for rotation speed measurement
Built in laser pyrometer for bearing temperature measurement
built in camera for easy machine identification, sensor positioning, and report illustration
Embedded Accurex™ automatic diagnostic
4 analog channels for synchronous measurement, in addition to the trigger input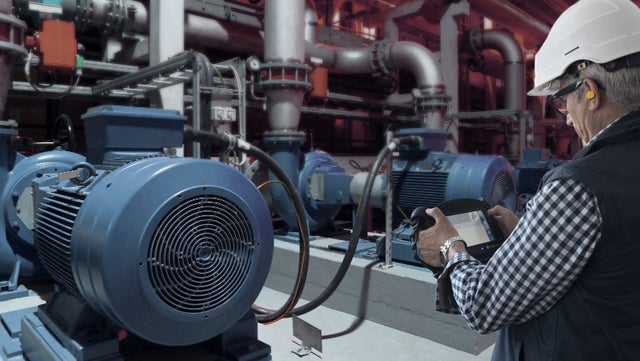 Accurex™ automatic diagnostic
FALCON allows making immediate use of the benefits of condition based maintenance: the Accurex™ automatic diagnostic works instantly based on the first measurement. Faults detected are available right in front of the machine such enabling interaction with the user (bearing lubrication, temperature control…) and optimization of the maintenance process.
Based on the ISO 10816 standard and on ONEPROD 30+ years of experience, FALCON's built-in automatic diagnostic module provides unbeatably relevant and reliable results. Clearly identified, machines are presented with an overall risk assessment indicator to help the user prioritize his analysis on critical machines. Every fault detected is displayed with its severity, location on the machine, and confidence level (patent pending).
– ATEX Zone 2
– IP65
– Withstands a 1.2-meter drop.
Wireless WiFi communication with the three-axis vibration sensor
Uploading/downloading of data by USB, Ethernet, Internet, standard WiFi protocol
Remote route exchange by email
Cloud access to the hosted platform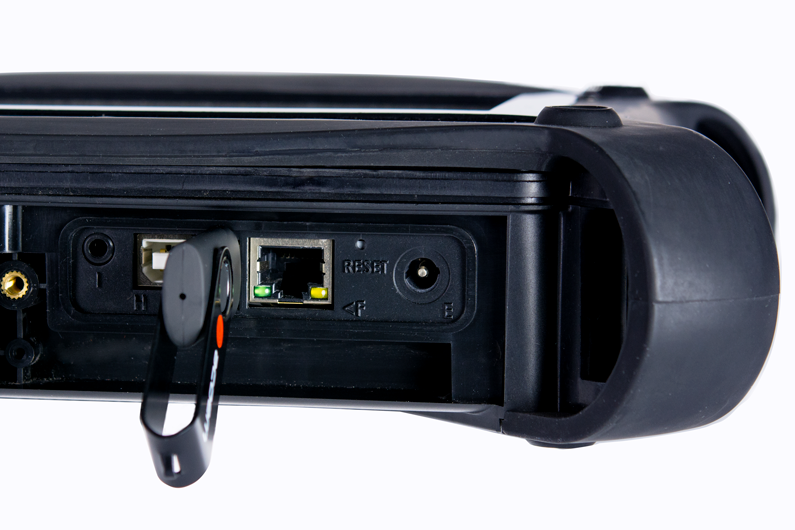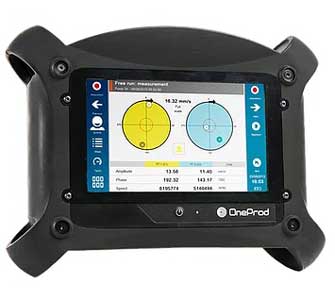 FALCON BALANCER
FALCON is a powerful on-site in-situ balancing tool, smart and easy to use. It guides the user through the whole process and automates all calculations, keeping the balancing
procedure as short as possible. Available in 1-, 2- and 4-plane balancing options
FAST & RELIABLE BALANCING:
• Step by step procedure
• Automatic trial-weight recommendation
• Automatic balancing grade assessment
• Automatic ISO standards comparison
AUTOMATIC REPORT
• Automatic report generation
• Customizable layout (Word format)
• All results before / and after balancing
• Including pictures taken with the built-in camera